Croydon's New Addington Library is back in the news but the 'facts' and even the headline are seriously questionable. You can read the full article
here
, entitled, "Council promises no loss of books as New Addington library moves from 'derelict' site"
Let's look at the facts:
Bookstock
"NEW Addington's library will have the same number of, or more, books when it moves to the Calat Centre, the council has promised.

"
The article also adds.
"Council bosses had been unable to guarantee stock levels or space at the relocated library, leaving users fearing they would be left with just a few shelves of books. But a council spokesman told the Advertiser: "Its stock levels will be maintained for borrowing or using on site."
This fails to mention that the stock now held is hugely reduced in comparison with stock held even a year ago. Books were boxed up and sold off, leaving row after row of bare or near bare shelving. In some branches shelving and book stands were even removed to try to mask how depleted the stock had become. This was reported
here
and on
insidecroydon.com
Space and facilities
"It will be housed across two floors of the centre in Central Parade, taking up roughly the same floor space – 400 square metres – as it does now."
The existing building is a single floor building with easy access, large windows offering natural light and a view overlooking grassed areas. The library is open plan, allowing flexible use of space and is for the sole us of the library service. You can visit this 'derelict' building, which is no the worse for wear than it has been for many years, still offering a spacious, warm, dry, purpose built space to read, study and research, before the council shuts it, that is!
The CALAT building has had to be extensively modified in order to incorporate the library, meaning greatly reduced offering of Adult Education classes such as basic Literacy and Numeracy courses, IT and the removal of essential facilities, such as back wash sinks in a purpose built room, where very popular vocational courses in hair and beauty were run in the past.
Travel to other centres for vocational and basic educational courses is a huge barrier to many New Addington residents as this requires finding not only the fare to travel but the added time to do so and often the added problem of childcare on top of this, making the additional cost prohibitive.
The library will share the space not only with the CALAT classes but the Job Centre, a nursery, an ICT suite and admin/office areas. Those who know the building well question how the CALAT Centre will be transformed into a tardis to afford the new library facility anything like the spacious area that the current library now occupies.
Additional benefits
The article states that,
"A considerable amount of new stock will be added after consultation, which has been held."
More stock will only replace the stock removed. With Croydon's record on consultations it is questionable how many of the suggestions offered will have been genuinely considered. Who knew of this consultation?
The consultation was not even adequately advertised and dates conflicted.
Three months on and still no outcome advertised.
And, the article goes on to add,
"The library will have longer opening hours and refreshments facilities."
Well the CALAT building is already open longer hours as courses are run in the evening. There is no mention of staffing and Laing will, no doubt, install self-service machines. Is this really a plus? If access is a plus why has Croydon not made the extremely underused ICT suite in the CALAT Centre available to the public years ago, given the high demand for the computers in the existing library?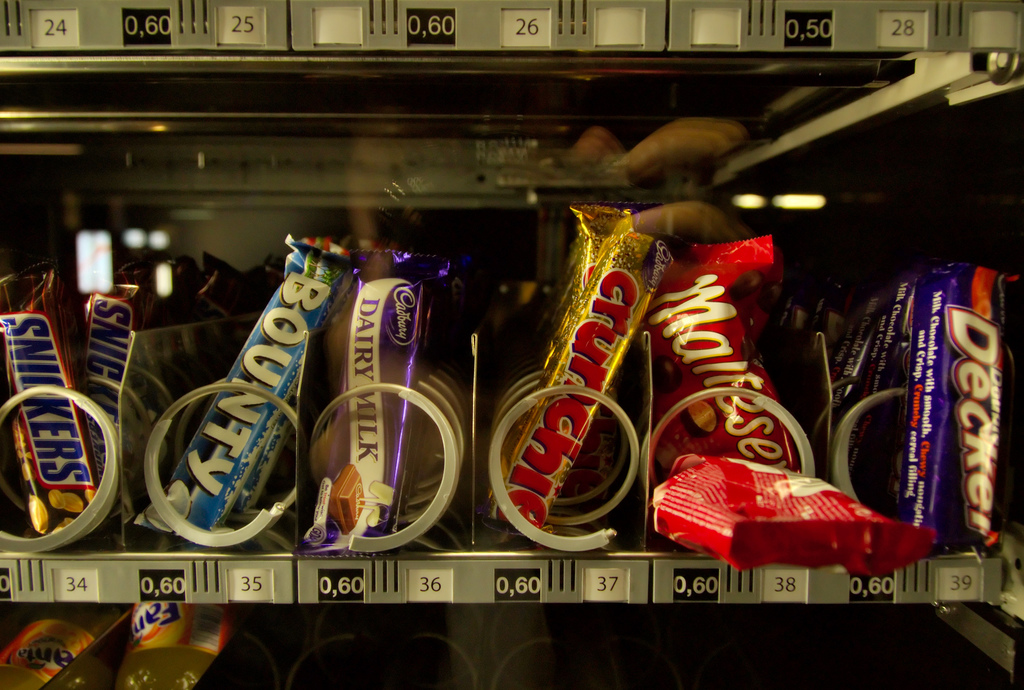 And we get refreshments! Well if a couple of vending machines is a selling point Croydon council really are showing their contempt for New Addington residents. These could have been installed in the existing library many years ago if this is what was needed or desired. By all accounts received, the existing vending machines, housing chocolate bars and snacks has not been replenished for some time.
With many food and beverage outlets offering a choice of well-priced, fresh goods in the parade of shops opposite is there really any demand for pre-packed mechanically-dispensed junk-food items?
The unwitting accomplices
New Addington Pathfinders, a community group, have been used as a pawn in this shambles. Whilst championing the importance of the library for the estate they are taken in by council spin. They have assured residents that anything could be ordered in, failing to realise that DVDs and the like could not, and that any book items ordered incurred a charge.
They readily accept without question that a building that the residents still use is, in fact, derelict, yet have remained silent on the matter for years. They are just thankful that the estate, one of the most deprived areas of Croydon, is not losing the library facility totally!
Whilst more affluent and/or proactive areas such as Old Coulsdon, Norbury, Upper Norwood and Sanderstead are well-represented by local groups,(even if failed by their Residents' Associations in some cases; Sanderstead's in particular!) Pathfinders have given up the fight for essential facilities to serve a community ill-equipped to fight the battle for themselves as simply existing, finding work or putting food on the table are higher priority. The fact that the council plays on the silence of this community because of their vulnerability is sickening.
Wake Up New Addington!

You need to stand up to be heard.

Anyone is welcome to post on this blog or get in touch, in confidence.
Croydon stand united on libraries. Be part of the fight back!